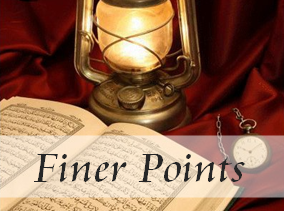 How do Plants, Animals & Insects Worship Allah? What Happens to them in the Hereafter?
They also live and die, but what is the purpose of their lives and what happens to them when they die?...
( Read )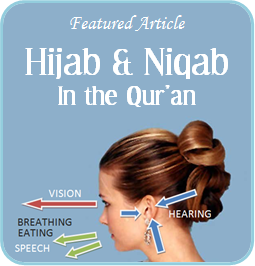 We have sent it down as an Arabic Qur'an so you people may understand" (12:2)
Does this verse indicate superiority of Arabic language? Does the Qur'an portray Arabic as the preferred choice of Scriptural language?... ( Read )
The Claim that Qur'an 33:53 Commands Women to Wear Niqab (Face Veil)
There is no requirement in the Qur'an for Face Veil (Niqab), yet verse 33:53 allegedly contains a command... ( Read )

How did Previous Scriptures Alter when Allah says His Words cannot be Changed?
Non-Believers, namely Christians and Jews, point out an apparent contradiction. The Qur'an says in several places, that the words of Allah cannot be changed. Then, how can previous Scriptures be altered? Is that not a contradiction?... ( Read )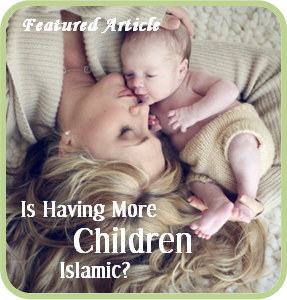 Verse 5:33 - "Cut off alternate hands and feet"
Disbelievers who try to show the Qur'an teaches violence often use this verse from the Qur'an. The real meanings may be much deeper than what they assume at face value... ( Read )
Verse 5:43 - "But how can they ask you to judge them when they have the Torah, in it is Allah's judgement..."
Some people wonder why does Allah say the Torah contains judgement of Allah, if it has been altered? It raises questions like, does it mean the Torah was never altered? Or is it okay if the Jews follow the Torah and not the Qur'an? And perhaps most significantly, can we as Muslims, take teachings from the Torah? etc... ( Read )

Search with Verse number (eg. 3:15) or for Keywords: