Unity & Love between those who Believe
A human tendency is to form connections and bonds with those with whom we share something in common. Consider an environment where there are lots of people all of whom can speak many different languages including a common language such as English. For example, a university or a work place. Within them are groups of friends who are good friends because they share a mother-tongue language in which they can communicate separately. This common language makes them feel like they have something powerful to unite them. It is impossible to be accepted as part of them if you do not speak that same language.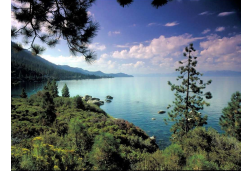 There are people who are friends because they share the same career. For example, among doctor are circles of friends who are also doctors. And even in the same profession, there are groups of doctors who are better friends because they are of a certain seniority level. For example, a group of junior doctors form friendship on the basis that they are the same stage of the career, while the senior doctors have another circle. This is not just a matter of coming together due to circumstance, they actually feel a sense of belonging because of their common career.
There are friendships that find their basis in similarities in age. You are close to your family because they are your blood-ties and you have grown up to love them. If you are a male, you may have friends who are consisting of only or mostly males - as your gender affects who you take as friends or others taking you as a friend. Likewise if you are a female, you may have friends who are consisting of only or mostly females because you are a female. In this case, you decided on making friends with gender as one of the reasons for friendship or no friendship. There are other root variables affecting friendship - even a person's height. We can sometimes observe a group of friends who are all tall, or are all short! The one thing common among all these variables is that they are all worldly criterions.
All human beings on earth are different. We speak different languages, have different skin colour, different professions, wealth, gender, height, appearances and intelligence. However all these differences do not mean anything in the sight of Allah.
Essentially in the Qur'an, human beings can be classified into two major types:
1) The 'true believers' in Allah who believe in the Hereafter and who understand and follow the Qur'an as their guide.
2) All other people such as Atheists, Agnostics, Hindus, Christians and Jews, simply put, anyone who does not belong to no. 1 (although there are ranking among them in the sight of Allah).
These 'true believers' spend their time studying the Qur'an and comprehending its meanings, and who have an unwavering faith in Allah. They are the ones who glorify Allah for every blessing, who love Allah and those who Allah loves in return; who lead a peaceful life and enjoy the blessings of Allah while surrendering to Allah in return. Their entire life is devoted to Allah and Allah alone. They are true flag-bearers of right conduct, the truly good people on earth who obey their conscience out of fear of Allah. They only want Allah's approval and mercy. Allah is the most important existence in their lives.
For the true believers, only this criteria of faith differentiates a person from the rest because this is what matters to Allah and Allah is what matters to them. Thus, they always seek to find and form friendship with others who also love and worship Allah with utmost devotion, and who study and understand the Qur'an as they should. When a believer finds another believer, his or her love for that believer transcends all worldly influences we have detailed. The believer's love for another believer is based on the fact that the other believer is also a devoted servant of Allah like himself or herself. Love for a believer should emanate from one's love for Allah. Allah describes believers' love for one another in following terms:
"Those who were already firmly established in their homes and firmly rooted in faith, show love for those who migrated to them for refuge and harbour no desire in their hearts for what has been given to them. They give them preference over themselves, even if they too are needy. It is those who are saved from the greed of their own souls who are successful. Those who came after them say, Lord, forgive us our sins and the sins of our brothers who believed before us, and leave no malice in our hearts towards those who believe. Lord, you are truly compassionate and merciful." (Qur'an 59:9-10)
Since only those "firmly rooted in faith" show love for the believers, it follows that true love comes from true love for Allah. It is also described in the verse that believers' make no hesitation in looking after the need of fellow believers and can even sacrifice their own interests for them when Allah says "They give them preference over themselves, even if they too are needy". All believers who love Allah ensure that their love for true believers never carries prejudices based on worldly criterias: "Lord, ...leave no malice in our hearts towards those who believe. Lord, you are truly compassionate and merciful". Thus, believers always act in a loving, compassionate and courteous manner with one another, always looking out for the needs and well-being of fellow believers and maintain good ties and regular contact.
After the end of this life, Allah states the blissful harmony of believers in Paradise in the Hereafter as follows: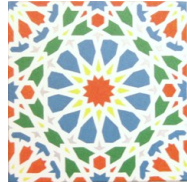 "On the day when you will see the believing men and women with light streaming out ahead of them and to their right, (they will be told), 'the good news for you today is that there are Gardens graced with flowing streams where you will stay: that is truly the supreme triumph!" (Qur'an 57:12)
"...those are the people of the Garden and there they will remain. And We will remove any malice from their hearts. Rivers will flow under them and they will say, 'Praise be to Allah who has guided us to this! We would not have been guided, had Allah not guided us! The Messengers of our Lord came with the truth.' It will be proclaimed to them: 'This is your Garden which you have inherited for what you did." (Qur'an 7:43)
The believer knows these verses of the Qur'an and is fully enlightened with the knowledge of the kind of love and joy that will exist between believers of paradise. For this reason, he also takes a true believer in this world with the same love and sincerity. There is also a strong reflection of his love and devotion to Allah in his love for another true believer. This is because the believing friend is also a person who truly loves and surrenders to Allah and who would, God-willing, be a friend in Paradise. To meet such a person in this world, is surely the best honour a believer can have.
The friendship of believers break all worldly reasons for friendship and is stronger than any other basis many ignorant people rely on such as language, culture, wealth, career, gender or intelligence. The part of the verse above regarding the people of Paradise, "And We will remove any malice from their hearts" (7:43), indicates that Allah will remove all such tendencies of prejudice from the hearts of believers in Paradise. Yet, as we learn from the other verse, believers try to achieve the same state in the life of this world too, as indicated by their prayer in this world: "Lord, ...leave no malice in our hearts towards those who believe" (59:10). Thus, a believer in this world is a wise person who is careful of 'worldly aspects' clouding his or her judgement of forming friendships.
Ofcourse, the true believer who adheres to the Qur'an may have friends who do not believe or truly believe, but these friendships are never full nor satisfying as his friendship with the true believers. This attribute of believers have been highlighted in the verses of the Qur'an.
"Your protector is only Allah, the Messenger and those who believe, those who perform the prayer and give the charity and bow (to Allah)." (Qur'an 5:55)
True believers always try to overcome any worldly barriers in their friendship, despite the fact that this may be hard.
"An image of the Garden which is promised to those who guard against evil: in it there are rivers of water which will never spoil and rivers of milk whose taste will never change and rivers of wine, delightful to all who drink it, and rivers of honey of undiluted purity; in it they will have fruit of every kind and forgiveness from their Lord. Is that like those who will be in the Fire timelessly, forever, with boiling water to drink which lacerates their bowels?" (Qur'an 47:15)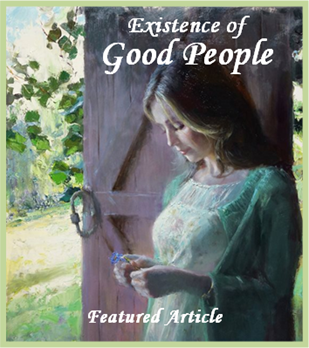 Share this Article:
See also: Love for Allah
"Lower their Gaze" does not mean to Avoid Eye-contact or to not Interact

---
All materials can be freely copied, printed or distributed. Please cite this website as the source.